Aesculus hippocastanum
It is sometimes known as the Buckeye, this name is generally reserved for the New World members of the Aesculus genus. The flower is the symbol of the city of Kiev, capital of Ukraine.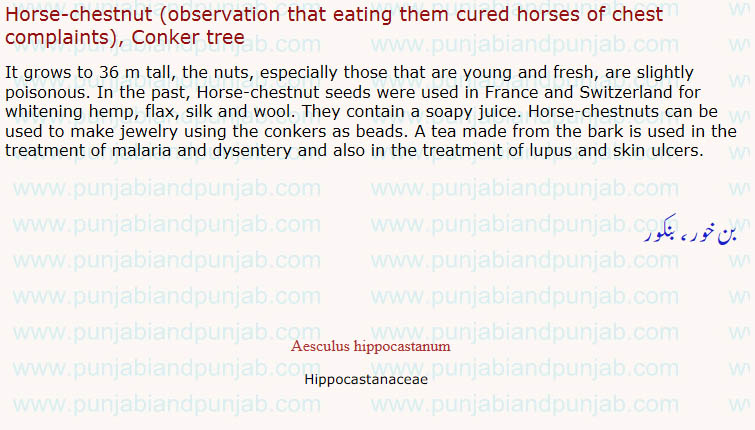 banKhoor, banku, banko, بن خور، بنکو

WARNING : Try these home made remedies that we have collected and shared with you at your own risk.
کھوج کے لئے اردو الفاظ بغیر اعراب ( یعنی زیر زبر وغیرہ ) کے لکھیں۔